SAP
Enabling HR Transformation with SuccessFactors & SAP Business Technology Platform (BTP)
Publish Date: November 2, 2023
SAP Business Technology Platform (BTP) serves as the bridge that connects the islands of information within your organization. HR processes in an intelligent enterprise need its people, processes, and technologies to work in harmony, not at cross purposes. BTP links HR seamlessly with the rest of your organization. It's the conduit that forges an experience that unites your most valuable assets: your employees and your data.
For organizations with a distributed workforce, where employees operate beyond the confines of an office and often in deskless or field roles, BTP enables an enhanced employee experience, leading to improved engagement, collaboration, and productivity among your teams, wherever they may be.
The question then becomes: How can SAP Business Technology Platform ensure organization HR operations become even more agile and innovative? How can it empower your company to craft new and captivating employee experiences that align with the evolving dynamics of work, tailored precisely to how, when, and where your people operate?
In this blog, we explore how SAP SuccessFactors, a trusted solution for efficient HR process management, can transcend its inherent capabilities, harnessing the integrational capabilities of the SAP Business Technology Platform. Together, they streamline HR operations and catapult your organization into the future of work.
The Digital Evolution of HR with SuccessFactors
HR's role has exceeded the traditional confines of personnel management. HR is now a strategic partner in driving organizational excellence, necessitating intelligent solutions tailored to unique business needs.
SAP SuccessFactors meets these demands, offering a comprehensive HCM application suite for everything from talent acquisition to performance management. Yet, as the HR landscape diversifies, the quest for customization and extension becomes apparent. The complete extent of SuccessFactors' potential gets unveiled when coupled with SAP BTP.
Empowering HR Transformation with SAP BTP
SAP BTP has a suite of tools and services that facilitate the seamless extension, enhancement, and integration of SAP solutions. Here's how it empowers organizations to elevate their SAP SuccessFactors experience:
Custom Applications for Tailored Excellence: SAP BTP's development capabilities empower organizations to create bespoke HR applications that align perfectly with their unique requirements. Whether it's a specialized recruitment tool or a niche performance assessment module, SAP BTP transforms ideas into reality.
Seamless Integration for Holistic Insights: A unified view of HR data is essential. SAP BTP simplifies integration with other SAP solutions and third-party applications, ensuring that HR data flows harmoniously across the organization. This enhances efficiency and data accuracy, providing a comprehensive view of the workforce.
Data-Driven Decision-Making: SAP BTP's analytics tools enable organizations to craft customized dashboards and reports, extracting actionable insights from their SuccessFactors data. This data-driven approach empowers HR leaders to make informed decisions, fostering organizational excellence.
Adaptable Extensibility: SAP SuccessFactors extensions built on SAP BTP are designed with the future in mind. They are inherently flexible, ensuring that HR processes remain agile and responsive as organizational needs evolve.
Realizing HR Transformation
This isn't just about managing HR processes but redefining HR as a strategic powerhouse. By extending SAP SuccessFactors beyond its out-of-the-box capabilities with SAP BTP, organizations can craft tailor-made HR solutions, ensuring they are ready for the future.
YASH Technologies assists organizations in HR transformation. It is amongst select SAP SuccessFactors globally who combine HR domain knowledge, in-depth SuccessFactors expertise, and extensive experience in helping clients realize value from their deployments. Our consulting team comprises a select group of companies that have received multiple accolades for their expertise in REX – Talent solutions, Employee Central, and Payroll solutions. Our SAP SF Center of Excellence (CoE) offers comprehensive consulting and advisory services to assist clients envisioning, creating tailored roadmaps, and implementing SuccessFactors throughout their organization.
We have built compelling use cases for organizations to get SAP SuccessFactors and SAP BTP to work together seamlessly.
SAP SF and payroll system integration, which eliminates data duplication, reduces errors, elevates employee satisfaction
Streamlined talent acquisition using custom applications built on SAP BTP, resulting in significant cost savings and improved candidate experiences.
YASH has emerged as a one-stop shop for your digital HR ecosystem, with extensive expertise across SAP SF and BTP.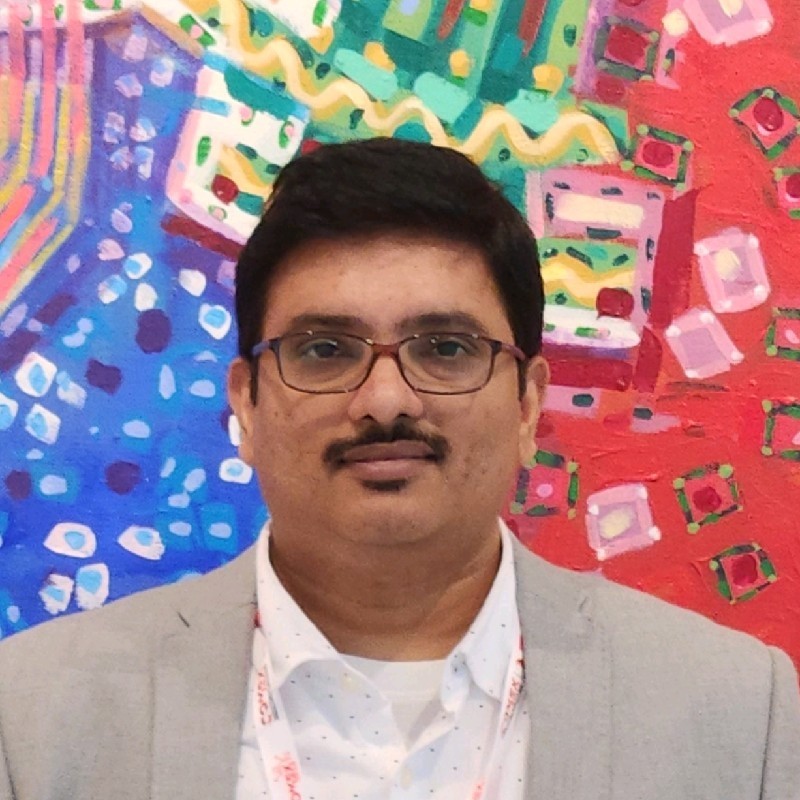 Director - SAP Technology & Innovation