Google Cloud
Empower Business Agility by Streamlining Supply Chain Operations with Google Cloud
Publish Date: May 17, 2023
The Middle East and Africa (MEA) region is known for its vibrant and rapidly growing business landscape. However, companies operating in the region face various challenges that can hinder their growth and competitiveness. Due to ever-changing supply chain networks, the MEA region presents unique challenges that require innovative solutions. In response to these challenges, enterprises use digital solutions to streamline operations and gain a competitive edge. Among these solutions is the Google Cloud Platform (GCP), a cutting-edge suite of tools and services designed to help businesses optimize their supply chain operations.
Before delving deeper into the topic, it's essential to understand the challenges businesses face in their supply chain operations. We can better understand the strategies and approaches necessary to optimize supply chain operations by identifying these challenges.
The Challenges of Supply Chain Operations in MEA Region
According to the MEA Supply Chain Survey 2022 conducted by IDC, distribution and supply chain players in the region face major obstacles related to data, skills, and outdated systems. The survey found that a significant proportion of respondents identified issues such as slow and non-real-time data and analytical capabilities (49%), a shortage of digital skills (43%), insufficient or poor-quality data, including unstructured data sets (36%), and outdated IT systems (34%). These findings highlight the need for investment in modern technology, training, and data management practices to overcome these challenges and improve supply chain efficiency in the MEA region.
The survey conducted by IDC also found that a majority of organizations in the MEA region still use spreadsheets and standalone applications to manage their supply chain operations. As a result, these systems do not have the necessary integration capabilities to effectively collaborate with other organizations in the industry ecosystem, which hampers the use of enterprise intelligence.
The challenges mentioned above are significantly affecting the ability of distributors to efficiently meet the increasing demand. As an illustration, the survey findings indicate that 56% of the respondents face a scarcity of real-time market visibility and adaptability, impeding their capability to promptly react to market opportunities or risks. In addition, 45% of the respondents reported insufficient digital competencies, which restrict their ability to smoothly transition the supply chain to new business models. [1]
Optimizing Supply Chain Operations through GCP's Advanced Technologies and Methods
By leveraging GCP's advanced technologies, such as Artificial Intelligence and Machine Learning, companies in the MEA region can optimize their supply chain operations by nearly 40 %, gain a competitive edge, and achieve sustainable growth in today's dynamic business environment. Using GCP, organizations can use several approaches/methods to optimize their supply chain operations. Here are some of them:
Real-time visibility: GCP's real-time data analysis tools, such as BigQuery, can give companies better visibility into their supply chain operations, enabling them to track and manage inventory levels, shipments, and delivery times more effectively.
Predictive analytics: GCP's machine learning capabilities can help companies predict supply chain disruptions and proactively mitigate risks by almost 35%. For example, companies can use GCP's predictive analytics tools to forecast demand, optimize inventory levels, and identify potential delivery issues before they occur.
Optimization of logistics: GCP's logistics optimization tools, such as Google Maps Platform, can help companies optimize their transportation routes, reduce delivery times, and minimize shipping costs by 25%. This can help companies to streamline their supply chain operations and improve customer satisfaction.
Automation: With GCP's advanced automation tools such as Cloud Deployment Manager, Cloud Monitoring and Cloud Scheduler companies can streamline their supply chain operations, increase efficiency by more than 40%, and reduce the risk of errors or delays. One example of GCP's automation capabilities is its automated replenishment system, which can automatically order new inventory when the inventory levels fall below a predefined threshold. This system uses real-time data to determine the optimal inventory levels and automatically places orders with suppliers when needed. GCP's automation tools can also help companies manage complex supply chain processes more efficiently, freeing resources to focus on strategic initiatives and business growth.
Collaborative Planning: GCP's collaborative tools, such as Google Docs and Google Sheets, can facilitate real-time collaboration between different teams and stakeholders involved in the supply chain operations. This can help ensure everyone is on the same page and working towards the same goals, improving overall efficiency and productivity.
YASH's GCP Expertise: Empowering Your Cloud Journey with Innovation and Agility
YASH Technologies is your GCP "Partner of Choice," in the MEA region. We help companies navigate the complex world of supply chain management and streamline their operations using GCP's advanced technologies. YASH has established a dedicated Center of Excellence (CoE) for GCP, offering a wide range of services that will make your life much easier. From cloud migration to modernization, application development to managed services, we have got it all covered!
Our team of certified GCP experts has extensive experience working with diverse industries, so we know exactly what it takes to help you achieve your business objectives. With our comprehensive approach, customized solutions, and unwavering commitment to excellence, you can trust us to handle your supply chain operations to the next level. So, what are you waiting for? Contact YASH Technologies today and experience a smooth transition to the cloud.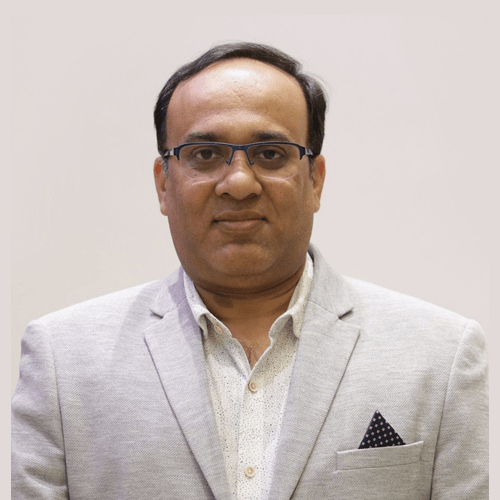 Vice President, Global Alliances & Business Head – AWS & GCP
Ashish has been part of the Strategy and Business Development for over 20 years with 10+ years of experience in multiple cloud technologies. He has held various leadership roles of helping customers driving transformations.
At YASH, he is primarily responsible for AWS and GCP Business Planning, Portfolio Management, strengthening alliances globally and position YASH as preferred Partner of Choice for customer's Cloud Transformation journey.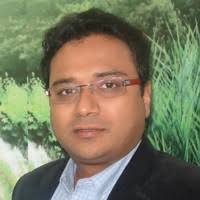 VP Enterprise Solutions at YASH Technologies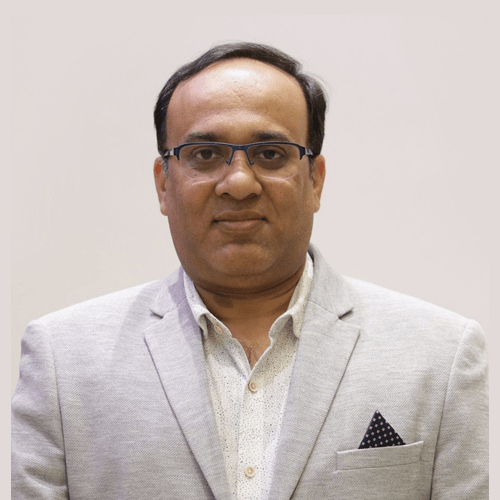 Vice President, Global Alliances & Business Head – AWS & GCP