Healthcare
SAP
Driving Innovation in Healthcare with SAP
Publish Date: August 23, 2017
Healthcare delivery is becoming more coordinated, collaborative and centered on the patient. Healthcare sector is focusing on the strategies and technologies that reduce costs and enable the organization evolves new operating models to scale, bring together, and leverage financial and clinical information to drive performance and quality. Healthcare stands to derive the greatest benefit from the seamless capture and transmission of data. IT systems can be employed to model medical, nursing digitally, and administrative processes – not just as an end in itself but to cut costs, accelerate workflows, and improve care.
Strong drivers for integrated healthcare system
Healthcare leaders worldwide are confronted with a myriad of challenges that are transforming the industry with new models of care delivery and payment. These forces include:
Role of government in health care
Changes like healthcare delivery making it more personalized, precise, collaborative, evidence-based and outcome-driven and integrated.
Patients expect automation and information accessibility
Redefined healthcare demands, changing payer expectations, more patient choices
Healthcare Provider IT Solution Map
The healthcare provider market consumes a wide and expanding array of solution segments. The solution map details the broader solution areas (foundational; corporate and institutional administration; revenue cycle; core care delivery; ancillary care delivery; and mobility) that contain individual solutions. The figure below details the healthcare providers' solution map.


Information Systems in Healthcare
Today, healthcare provision is primarily organized centrally and is concentrated on the provider. Moving forward, the focus is on the individual, both organization and treatment will focus on patients' personal needs. Also, with digital communication tools and remote monitoring technologies, it will be possible to treat patients in their homes – cutting costs and improving the quality of life. Healthcare providers who currently operate in isolation, and store patients' data in their local, siloed IT systems, will increasingly share information and insights. In the future, seamless data exchange and secure direct communications with patients and healthcare providers will avoid the duplication of tests and examinations.
Advantage SAP in healthcare
This is where SAP for Healthcare might fit Solutions comes into the picture. SAP Healthcare Solutions help to transform patient care and enable you to deliver personalized, cost-effective care. SAP solutions cover everything from healthcare analytics and electronic medical records (EMR) to health information exchange (HIE) and beyond. You harness leading technologies to build effective information systems, practice evidence-based medicine – and improve the overall patient experience.
SAP's end to end Solutions for the Healthcare organizations deliver high – value care and the personalized experience while achieving operational experience. The SAP solutions connect processes in the healthcare industry by integrating horizontal lines of business with healthcare solutions on premise, in the cloud, and through mobile devices.
SAP solutions provide real time access to relevant information at the point of care, enable information exchange among patients and care providers, and establish full visibility and transparency of operational support. These help customers with
Patient Care: Enable a personalized healthcare experience with integrated patient access, billing, and clinical records.
Care Collaboration: Collaborate with patients and providers to manage consumer health outside of the hospital setting
Healthcare Analytics and Research: Use advanced analytic applications to drive insights for better outcomes and research.
Human resources: Empower, engage and develop your workforce to drive value for patients and financial outcomes
Finance: Gain forward looking, organization wide insight from automated, real time financial processes and analytics.
Procurement: Streamline sourcing and procurement processes to drive compliance and control while cutting costs and risks.
Major Benefits of SAP solutions are that they help healthcare organizations deliver high quality, cost effective care through:

Better collaboration and real time information sharing among care providers and patients
More personalized patient interaction from prevention to diagnosis and treatment
Seamless Integration of Complex IT systems
Healthcare providers face stiff competition and mounting cost pressure. An effective hospital information system (HIS) such as SAP® creates the ideal basis for integrated workflows and data sharing and eases the pressure on internal resources. It reduces the workload for physicians and nursing staff, makes processes leaner, improves the quality of care and can be linked optimally with other SAP systems. SAP modules help to cut the costs by providing comprehensive digital support for patient management, financial accounting, logistics and HR management. The result is an end-to-end process chain that enables the timely invoicing of services and the effective monitoring of financial resources. i.s.h.med® from Cerner is a powerful, global hospital information System (HIS) that is already integrated into the SAP platform, forming an ideal
Inhibitors to investment in healthcare solutions
The direct (licensing) and indirect (IT infrastructure upgrades, integration, personnel, support and so forth) costs associated. With healthcare solution
The difficulty of predicting and measuring a systems clinical and financial benefits of healthcare solutions
The difficulty in developing a business case necessary to procure funds for an enterprise healthcare solution and the lack of adequate staffing to deploy, sustain and develop the system.
The lack of clinical leadership to help drive implementations of enterprise wide solution and complexity of creating and maintaining clinical content
The poor track record of vendors in some countries
Considerations concerning vendor selection
Healthcare has been, is and will for the near future increasingly be a multi-vendor-dominated industry for its core needs. Many Healthcare providers have begun or completed at least the first phase of implementing their enterprise healthcare systems, and most vendors are using an 80/20 out-of-the-box implementation plan. Vendors developing, marketing and selling healthcare solutions for local geographies are facing increased competition from larger companies that compete internationally. Some aspects to consider while choosing a healthcare solution vendor are:
Larger pool of technical and functional resources and end to end Capability
Local knowledge – greater insight and understanding of local regulations and conditions that set standards and requirements to systems and focus on evolution
Arm's length reach – Makes communication and required attention far easier.
Local vendors are giving existing and local customers due attention.
With YASH's deep understanding of the healthcare industry across geographies and time-to-market needs, we focus on operational efficiencies, risk reduction, and customer service to provide incremental and cost-effective solutions. Our solutions help deliver personalized care at an optimal cost to patients. We deliver best in class best-in-class technology, consulting services and insights for healthcare and life sciences organizations worldwide. We help drive business outcome, and IT spend by re-imagining new business models which optimizing operations and enabling technology innovation.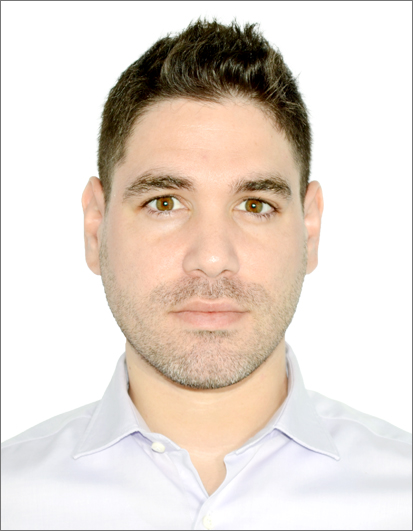 Healthcare Competence Manager, Soltius