HCM
SAP
How digital HCM learning helps businesses to increase agility during uncertain times
Publish Date: April 21, 2020
The deadly contagion pandemic has hit the world, damaging lives, businesses, and economies on a global scale. This humanitarian crisis is urging businesses to go digital and switch to the remote work protocol to ensure employee safety and business continuity. However, work from home is a new concept for many enterprises and employees as well. When it comes to the Middle East nations, in particular, work-from-home as a concept was not likely considered to be a favorable option.
According to a recent survey conducted on 1600 business leaders across six nations of the Gulf Cooperation Council, 54% of respondents had no work from home plans until the last month. Besides, 11% of the companies were not interested in implementing remote working policies[1].
This survey cited that work from home is a new concept for many businesses in this region, and they are struggling to develop technical and organizational infrastructure to best suit their needs. Moreover, developing the right communication tactics, operational excellence, employee lifecycle management, and working on the measurable goals aligned with the company's priorities are some of the criticalities. Business leaders and HRs are facing a hard time to design effective and result oriented business continuity plans while emphasizing on increasing agility. However, a robust and digital IT infrastructure can simplify operational processes and drive maximum productivity with enhanced employee engagement for better business results.
Navigating the crisis with the power of digital learning
The COVID-19 pandemic has opened an opportunity for business leaders to innovate and discover efficient and flexible business strategies. The way forward is the immediate adoption of digital technology and remote communication. Unleash the potential of digital capabilities to run business operations smoothly, communicate with employees and other stakeholders regularly, and plan innovative business continuity plans using digital tools.
SAP's SuccessFactors human resource management app is a comprehensive solution to streamline the organization's HR processes. This cloud-based HR solution easily integrates to build a holistic HCM system that manages recruitment, onboarding, training, and retention programs using digital technologies.
Let's dive into how this application can assist you in transforming your strategies into actions while working remotely.
Create a disruption-resilient L&D program
Digital learning – Build comprehensive learning modules for remote employees using advanced learning management solution apps. LMS enables enterprises to develop and implement instruction-led, formal online training sessions on the cloud. Thus, eliminating the dependency on an organization's IT infrastructure to manage and update all the e-learning programs.
Recruiting – Identity, attract, and engage the genuine talent based on measurable results with SAP SuccessFactors app. Complete your recruitment process hassle-free while working from home with digital technology.
Onboarding – Eliminate manual efforts of HR managers and embrace the SuccessFactors app to make onboarding easier and efficient. Digitizing HR management allows you to improve job satisfaction, enhance productivity, and optimize employee experience with simplified onboarding activities.
Performance and goal management – During this new normal working environment, harness digital technology to communicate internally and externally effectively. Set meaningful goals for employees across the organization and bring workforce focus on the areas of high priority. Evaluate an analytical-driven real-time goal process of employees and tie it to the business requirements. It helps you create a transparent performance appraisal process and promotes objective feedback and discussion
Compensation – Remunerate employees based on performance and achievements, and build a pay-for-performance appraisal culture to optimize top talent retention, enhance productivity, and motivate employees. Leverage robust analytical solutions and absence tracking tools for a better administration, paperless workflow, and enhanced collaboration while working remotely.
Innovation-first & resilient workforce
Many organizations in the Middle East and North Africa region have adopted these digital solutions to enhance their operational and service excellence while working remotely. For instance, GEMS Education – an international education company in Dubai embraced SAP SuccessFactors HCM app to digitize its manual HR process in goals, performance management, and compensation planning. After successfully implementing the SAP solutions, the company digitized its entire talent management process with a single HR platform for enhanced process transparency, optimized employee engagement, and improved collaboration.
In an era when virtual ways of working have become the new normal overnight, technology solely holds the key to sustained emotional and engaging employee experiences. The sooner we embrace the new reality, the more empowered global workforces will be in the long run.
Explore partnership with Soltius from YASH technologies to digitize your HCM processes and inculcate an innovation-first business enterprise. By leveraging our 25 years old industry domain expertise and technology skills, we at YASH offer optimize and customize human capital management solutions best suited to your business requirements. Learn more about our SAP SuccessFactors HCM and HXM offerings here.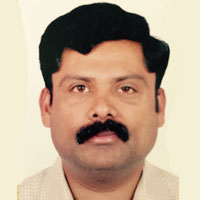 Practice Manager SAP