Organizations of all sizes are placing a lot of importance on real-time business
insights. It has become imperative for organizations from all industry segments to
have as real actionable business insights as possible to chart a likely course of
action. To give an example, financial firms expect a better way to know if
there is a potential credit risk from a particular Customer; retailers hope to predict better, the demand for their products round the year, based on the weather or seasonality.
Enormity of Data
While many leading business organizations are flooded with data, they lack the ability to analyze this vast information at their disposal and derive value out of it.
Furthermore, many organizations are unable to drive actionable value from their
legacy technology investments and their recent technology acquisitions. The rapid
technology development appears to have partially crippled organizations in
understanding how the new solutions can coexist within their organizations and help
them harness the available data inside and outside the firewall. Analytics
platform is critical to an organizations' ability to gain real-time business insights cost-effectively.
SAP HANA is the answer!


The need for real-time business insights has triggered the growth of data that can
only be obtained by collecting, storing and analyzing large volumes of both
structured and unstructured data. Organizations are turning to SAP HANA which
addresses the growing concern a company's ability to analyze data and respond to
the needs of business insights to predict future outcomes.
SAP HANA's in-memory computing, parallel processing, and analytics capabilities help deliver the real-time data captured giving much-needed business insights. SAP HANA's ability to provide accurate view depends on its appropriate application.
Instead of data latencies that are native to a traditional relational database, SAP
HANA delivers speed and performance that in turn spurs innovation, or create
possibilities where none existed before due to technology limitations. SAP HANA
addresses the latencies by providing in-memory technologies, enhanced compression from a columnar database structure, and improved multi-core processing.
Before HANA the process to capture, aggregate and make sense of the massive amount of data within a short time to make informed decisions was almost impossible. It was a huge challenge to understand and interpret the underlying return on individual transactions especially as the data sets start growing exponentially.
With SAP HANA, there is now an opportunity to analyze a host of scenarios in real
time, including a snapshot of a profit model, with insight into what precisely is
contributing to it. With in-memory computing offering different dimensions on the
same data set, and pivot from one view to another in real time, SAP HANA is helping to put an end to guesswork. This has helped transform transaction efficiency, and more importantly business has vastly improved.
Unlocking the potential
There is an opportunity for companies to manage data in such a way that it reduces the overall cost which is inherent with a traditional data warehouse while exploiting new analytical capabilities, enabling management to turn poor business decisions
into well thought-out and impactful business decisions leading to execution and
actions.
Today leading emerging technology solutions require an end-to-end, integrated big data and analytics platform to realize the real potential of these technology solutions. Sophisticated predictive analytics is what customers are demanding now which is the core strength of SAP HANA. One reason for such ability is because it can conduct parallel transactional and analytical processing in memory. This, along with inbuilt predictive algorithms gives HANA the power to carry out hypothetical what-if modeling with predictive models to deliver more accurate insights.
The Analytics narrative
SAP HANA is an actual in-memory database solution, where data indexes and other
artefacts run entirely in the physical memory. This design permits for real-time
analytical insights on a large amount of data.
SAP HANA in-memory solution can be used as the foundational technology platform to extend business applications. SAP HANA is not only about collating more data, processing and analyzing it quickly. With SAP HANA, organizations are exploring to use the technology to remodel their business processes and move towards a more predictive model.
Visit for more information on SAP HANA in-memory solution
Vijaya Kumar Pisupati is Vice President Data Science and Analytics @ YASH Technologies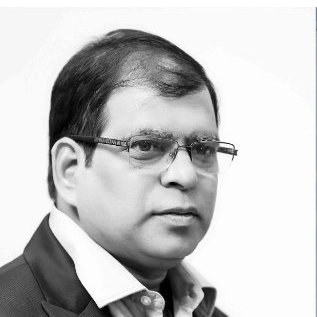 Vice President Data Science and Analytics