SAP
Achieve Hyper-automation Using SAP Process Automation on BTP
Publish Date: July 24, 2023
Volatile economic conditions continuously impact businesses, making it imperative to stay agile and pivot operations accordingly to grow in dynamic environments. However, limited resources, development skills, and constantly shifting IT landscapes make innovating and deriving returns from technology investments challenging. Although most organizations have deep process expertise and technical knowledge to improve their business processes, it is the need for coding experience that tends to impact progress.
SAP has addressed this challenge with SAP Process Automation. This new no-code solution helps business IT personnel become citizen developers to improve and hyper-automate their organizational workflows in line with market demands.
How does it work?
SAP Process Automation leverages integration and automation content from SAP BTP and provides native integration possibilities with solutions in the SAP application stack. It also allows you to capitalize upon the content developed by SAP's ecosystem of partners and community members. This process automation solution brings pre-designed capabilities, templates, and content specifically designed to work with SAP solutions. Citizen developers can syndicate and reuse various capabilities with a few clicks, including bots, workflow components, process steps, and actions.
SAP Process Automation's process builder and form builder features provide drag-and-drop functionality to create new automated processes and revise existing ones without the complexities of traditional process automation.
Supporting extensions and automation with workflows
The workflow management capabilities within SAP Process Automation employ a low-code approach to help organizations digitize workflows and orchestrate or extend structured processes based on business needs. They also automate decision-making and have process visibility dashboards offering real-time, event-driven transparency into detailed processes and process instances.
Users can choose from content packages such as process variants, business rules, and user interfaces to expedite projects. The solution is compatible with extensions of standard processes from SAP S/4HANA®, SAP Ariba® solutions, and applications such as the SAP ERP application. It supports common usage patterns for workflows across different lines of business.
Enhancing process efficiency with automation of repetitive work
The RPA capabilities in Process Automation allow subject matter specialists to automate repetitive tasks in their business processes by mimicking user interactions with each system. They can also automate data sharing between legacy and cloud-based systems to fast-track task processing, scale systems as per changing demands, and mitigate error rates.
Besides, there is a cluster of prebuilt best-practice bots to leverage for various lines of business. And the ready-to-implement bots quicken the outcomes from RPA capabilities.
Adding the value of AI in automation
With SAP Process Automation on BTP, you also get secure AI and ML capabilities that help your citizen developers design intelligent business processes. Such capabilities enable them to build smart actions per workflow data correlation and the importance of attributes.
While using AI for automation, a team gets data-based recommendations and confidence levels on their value for successful business decisions. The feature helps streamline business processes by eliminating the need for parallel reviews. Business process experts can also use the solution to keep retraining the scenarios as per completed workflows so that its AI and ML capabilities offer recommendations with higher levels of confidence.
Conclusion: Improve the value of collaboration between your business experts and IT teams
SAP Process Automation on BTP maximizes the value of your process experts' and developers' contribution to enterprise success. By delivering an intuitive, simplified user experience with its low-code/ no-code tools for automation, the solution helps your organization accelerate its adoption of innovative processes. Besides, it integrates seamlessly with other SAP applications without needing an additional integration layer, enabling enterprises to avoid the challenges that result from a jumble of different automation capabilities.
YASH Technologies has a portfolio of industry-specific SAP BTP solutions to help customers harness these user-friendly, pre-packaged services and drive more success with their digital transformation. We have a team of SAP Process Automation specialists who can help harness its robust power to automate business workflows effectively.
To learn more about how SAP Process Automation can help reimagine your business, write us at info@yash.com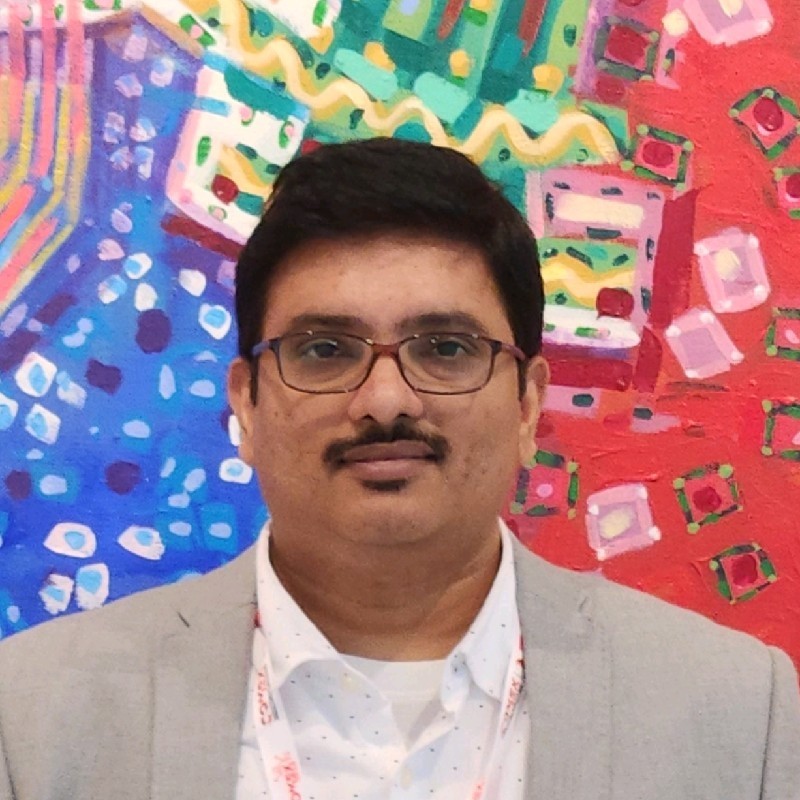 Director - SAP Technology & Innovation