SAP
Velocity Matters! Accelerate Enterprise Transformation with Low Code Tools on SAP BTP
Publish Date: July 25, 2023
Modern enterprises are witnessing massive growth in digital transformation (DX) budgets and initiatives. The keen focus on improving resource management, increasing productivity, reducing operational costs, driving innovation, and building better customer-partner-employee experiences has placed new demands on enterprise systems. And while the functional aspects of DX vary across industries and businesses, data management is a critical feature common to all of them.
The stability and efficacy of enterprise transformation depend on sound data practices that help design custom applications and refine existing processes. SAP Business Technology Platform (BTP) integrates data management, analytics, AI, application development, and automation in one cohesive environment to maximize ROI and outcomes. While intelligent digital enterprises know SAP BTP's unique ability to transform data into value, they often feel overwhelmed and reluctant to use it due to application development complexities, costs, and timelines.
But there's good news in the offing.
SAP now offers a new low-code/no-code development toolset within BTP that simplifies and speeds up sophisticated app development at scale for IT professionals and developers. SAP BTP offers loads of readily usable components, formula functions, bots, application programming interfaces, and available connectors to lower the turnaround time for app development. Users can access all necessary tools that support app development and task automation through a single access point.
Besides, the SAP Business Application Studio service in SAP BTP provides low-code programming capabilities to expedite development. Enterprises can also configure the AppGyver® tool in SAP BTP for a drag-and-drop development environment conducive to designing innovative enterprise-grade apps with minimal coding.
Staying a Step Ahead with Low Code for SAP BTP
Rapid development of enterprise applications
SAP Business Application Studio tools help you to combine UX elements, business logic, and data solutions for accelerated app development. It also provides innovative workflow abilities to experienced SAP users, helping them manage complex work processes and design visibility dashboards.
With SAP Business Application Studio, BTP's low code capabilities help build mobile and web applications. They enable effective workflow and business rules implementation while providing SAP Fiori tools to reduce app development time and maintenance costs. Users also derive the advantages of a metadata-driven UI.
Software developers can use professional development tools with a command-line interface (CLI) and visual modeling features. They also have readily usable DevSpaces for CAP, Fiori, and HANA development. Besides, BTP allows them to add extensions for programming models and languages.
The benefits of SAP Business Application Studio with SAP BTP include:
Scalable enterprise apps connected or integrated with SAP backend
Cloud-native microservices app development
Native iOS and Android apps with SAP mobile services software development kit
Mobile apps to extend SAP applications
Flexibility for workflow and business rules modeling
SAP Business Application Studio offers access to a library containing readily-usable content, including pre-built apps and business solutions that accelerate digital transformation for enterprises. For professional developers with basic coding skills and application development expertise, SAP Business Application Studio tools are recommended for SAP ECC, S4, CX, HXM, and ISM extensions.
Support for citizen developers
SAP BTP's AppGyver addresses the requirements of organizations with a team with good knowledge of business challenges but needs more coding skills to design the right apps for problem resolution. It lets them launch enterprise-grade apps for various media platforms, including desktops, iOS, Android smartphones, tablets, television, and AR-VR environments.
The AppGyver is primarily a no-code development tool kit offering non-developers cutting-edge development experience. Its cross-platform flexibility allows them to create apps and software for any device or platform. It has over 500 app building blocks and community components that improve time-to-market and time-to-value.
With SAP BTP's AppGyver, enterprises get the advantages of:
Developing stand-alone apps
Tools to extend SAP applications with Fiori look and feel
Low-cost use cases that require no or simple integration with the backend
Apps that simplify technical tasks for small groups of workers
Ability to address temporary or season-specific business requirements
The intuitive app development features of AppGyver entail a drag-and-drop UI builder and pre-configured flow functions. Its tailored integrations also help connect easily with third-party data sources.
Users of SAP AppGyver need no development skills, which makes it a suitable platform for creating apps in any form factor. Let's take a close look at the capabilities of AppGyver.
It is directly embedded into the SAP service cloud as the standard extension platform. That's why SAP service cloud users can use AppGyver to build custom UIs.
As SAP has also embedded Fiori design elements directly into the SAP AppGyver, customers can build Fiori-designed apps with SAP guide.
SAP's newly launched logic editor around AppGyver can build complete data models and application logic without a single line of code and create even more complex applications.
Develop, extend, and automate with SAP's robust low-code/no-code solutions through BTP.
The platform provides SAP teams with all the apps, tools, and processes required to completely reimagine every aspect of an agnostic working environment, including process automation,  extension solutions, cloud-based analytics, and countless other options. SAP BTP enables businesses to optimize their mobile and web applications at scale, from ideation to implementation and operations. They expedite enterprise app delivery throughout the development lifecycle from ideation to implementation and operations.
Besides enabling enterprise-ready apps with content and features based on best practices, the low-code/no-code solutions in SAP BTP streamline the enterprise IT landscape and improves ROI in SAP. With easy-to-use tools, developing multiple applications for different business functions and customer-facing processes is possible. Non-technical team members can quickly resolve issues interrupting their workflows without depending on IT teams, saving costs and time.
Multiple tools are available in a joint development framework, so they help eliminate silos between skilled and citizen developers. When businesses need to develop advanced applications, citizen developers can initiate a project and hand it over to more experienced team members for successful completion.
SAP customers can also deploy their Mendix apps on SAP BTP. As a low code/no code development platform with visual modeling capabilities, it provides citizen developers with an interconnected web development environment, making it an easy-to-use desktop client for professional developers. Offering SAP connectors, Fiori templates, and SAP starter apps to users accelerates and optimizes application development.
Summing up
Using the SAP Business Technology Platform, modern enterprises can maximize data value to build on-premise, cloud, and hybrid applications for business process improvements. The low-code tools on SAP BTP offer an additional benefit of speed and agility while saving costs in app development.
Yash Technologies has the experience and expertise that you need to create intelligent business-focused solutions using SAP BTP functionalities.
To learn more about this feature-rich suite, write to us at info@yash.com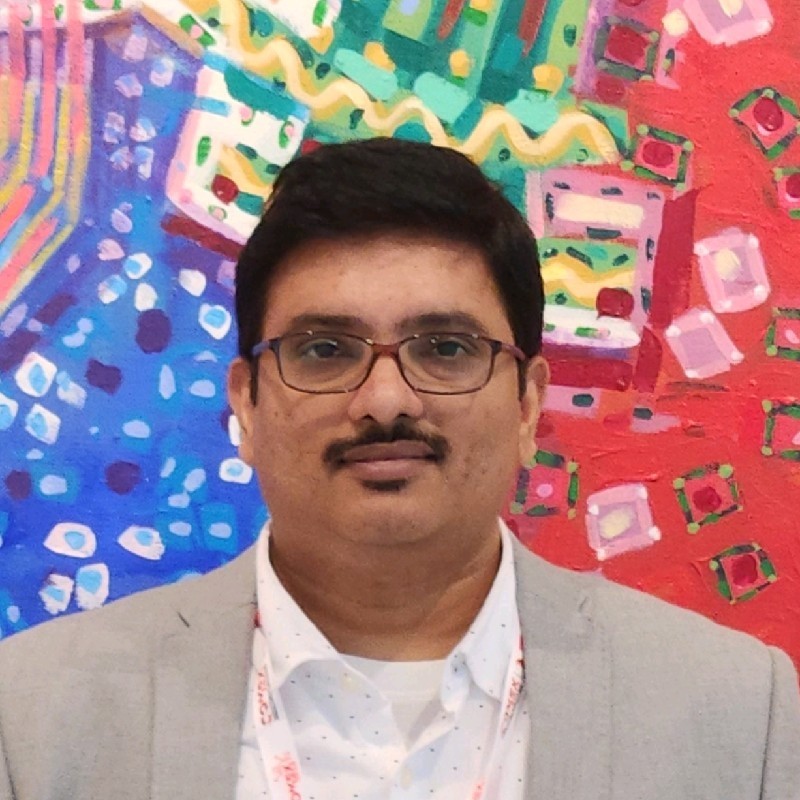 Director - SAP Technology & Innovation