Databricks
.
Databricks cloud-based lakehouse platform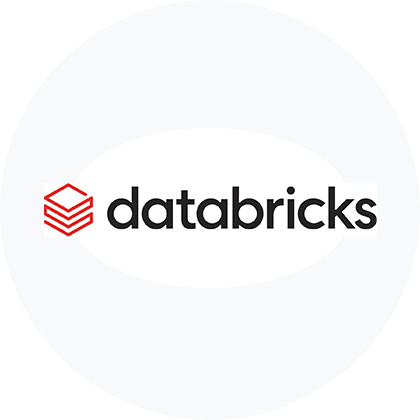 Databricks is a cloud-based lakehouse platform that combines the best features of data warehouses and data lakes. It is a pioneer in this field and is known for offering an open and unified platform for data and AI. Databricks aims to simplify and democratize data and AI, providing data teams with the tools they need to solve some of the world's most challenging problems.
YASH Technologies is a Consulting Partner of Databricks, an acclaimed technology integrator specializing in helping clients transform their operating models, enhance competitiveness, optimize costs, foster exceptional stakeholder experiences, and drive business transformation. With a unique 'global' approach, YASH Technologies consults with clients across geographies, providing robust local support while enabling them to leverage its global market-leading portfolio of technology services, solutions, and products.
As a Consulting Partner of Databricks, YASH Technologies leverages the powerful capabilities of the Databricks platform to help clients unlock the value of their data and build cutting-edge AI solutions. With a team of experienced data professionals and technology experts, YASH Technologies provides end-to-end consulting services that span the entire data journey, from data ingestion and preparation to advanced analytics and visualization.
The partnership between Databricks and YASH Technologies brings together two industry leaders committed to driving innovation, empowering data teams, and helping clients achieve their strategic objectives. By combining Databricks' lakehouse platform with YASH Technologies' consulting expertise, organizations can unlock the full potential of their data and accelerate their digital transformation journey.
Databricks Service Offerings:
Data Platform Modernization Services
Our Data Platform Modernization Services help organizations build a strong foundation on the Databricks Lakehouse Platform. We enable efficient collaboration and valuable insights with best practices, proven processes, and cutting-edge solutions for Data Scientists, Engineers, Analysts, and Business Users.
Data Assessment/Advisory Services
We provide Data & Analytics advisory and assessment services to help create enterprise data strategies, future state architecture, and roadmaps that align with your organization's business objectives and metrics.
Data Engineering Services
Our data movement solutions leverage best-in-class patterns and frameworks to efficiently ingest and transform batch, real-time, and near-real-time streaming data into Databricks' Delta Lake. We streamline deployment through Delta Live Tables and DataOps Pipeline automation.
Migration to Databricks Services
Migrate legacy Hadoop, on-premises ETL, and Data Lake to Databricks' modern Lakehouse Platform on AWS or Azure for improved data management and analysis. Simplify workload migration with seamless integration and enhanced scalability.
Data Governance Services
It boosts your platform's efficiency and mitigates risk with Databricks' Unity Catalog. This all-in-one data governance solution allows for centralized management and governance of data assets, workloads, and analytics, leading to improved performance.
Advanced Analytics Services
It accelerates innovation by utilizing Databricks to integrate data and AI technologies and standardize and streamline the entire data science workflow, from data preparation to insights sharing. It also creates a cohesive, end-to-end machine learning environment with Databricks' managed services for experiment tracking, model training, feature development and management, and model serving.