Technology
From SURVIVE to THRIVE
Publish Date: July 20, 2020
Are you able to see the opportunity in the midst of Covid-19 crisis?
After a near-quarter long Covid-19 lockdown, businesses and economies are finally gearing up to reopen. The more the global economy is lurching back to life, the increasing apprehensions of leaders in determining the full-blown impact of the lockdown is apparent. Their hurtle towards recovery, survival and restoration to normalcy is plausible. But will the pre-crisis normalcy be restored at all? The answer is an emphatic "No".
So, should we concentrate on just surviving with the hope of getting back to pre-defined normalcy, or think beyond immediate survival to thriving in the new normal?
Though subjective, my theory needs a bit of elucidation backed with relevant corroboration.
Survival is an innate human tendency.  We survived the Spanish Flu, Black Death, two World Wars, the dot com bubble, 2003 SARS outbreak, 9/11, and the global financial crisis of 2007/8. Our resilience always finds a way to adapt and adjust with new, albeit cautious realities. So, I strongly believe that with time we shall survive this challenging time as well; by embracing the new normal.
However, finding opportunities in unprecedented times is what sets us apart from the herd. Every crisis leads to an opportunity. In fact, as history suggests, crisis creates a fundamental shift in societal behavior and consumption patterns. This in turn paves a way for some of the greatest innovations, evolution of new market category and redefined value chains.
Even in the course of the current crisis, we have already been seeing some incredible examples of companies thinking out of the box to identify new revenue streams.
Airline industry, which is one of the worst hit sectors, has been coming up with innovative campaigns to retain and even increase customer base. Russian Airline S7 has launched a new "Fly at Home" campaign offering its members 3000 loyalty miles/points for being at home. The accrued miles valid till end of 2021 encourages people to travel after the crisis is over.
Companies like Zoom, Netflix and Dropbox became the poster boys in this pandemic by ramping up their infrastructure capacity to add new dimensions to video conferencing, internet streaming and file sharing. Zoom, in particular, was quick to expand its positioning beyond a business video conferencing infrastructure to a universal player supporting schools, Church service, Yoga, informal meet and greets and many more.
Emerging technologies, such as, Augmented or virtual realities (AR/VR) that were considered niche in the pre-crisis period, has been seeing a springboard across several industries. The tourism and hospitality industry, in particular, have already been witnessing smart usage. Be it the Indian ministry of tourism's virtual heritage webinars across different destinations in India; or the New York States' initiative to launch virtual events across the whole state; or five start hotels organizing cooking or health and wellness sessions; there are a flurry of creative ideas based on AR / VR to keep customers engaged and retain their travel interest once the restrictions are relaxed. Likewise, education, retail, events and office gatherings have seen great creative examples.
These are only a few illustrations of the many, testifying how companies are rising above their routine businesses to exploring new/ diversified paths in these extraordinary times.
Some of you may argue that the above initiatives appear more as short time survival plan. How do we distinguish between short-term survival to long-term thriving?
It is important to remember that the crisis is still unfolding, and we need to wait and watch which of these shifting trends are temporary and which ones will persist in the long run. However, just focusing on the recovery and survival mode, may lead to missing out on opportunities that may possibly be a game changer for your business. Pioneers in business are formed by leveraging on these shifting trends to create new market categories, innovative products and marketing activities.  Some of these may stick and others may fade. But as long as the wheel of innovation keeps rolling, you are on top of your game.
The crux here, that I am trying to deduce, is to have the right mindset and attitude. To move away from a victimizing attitude in the face of adversities; to perceiving things as an opportunity. An important 3D philosophy that has personally acted as a guiding principal for me in long-term strategy building is to Adopt Discern, Decide and Declare.  The inspiration of this concept is from the famous David and Goliath story. In a survival situation David discerned the threat giant Goliath as an opportunity. Decided to fight him and declared victory by faith even before he killed him and later went on to become the famous king.
As we start discerning things as an opportunity, we start to rise above our limitation and think outside the box.  That leads us to observing, analyzing and exploring unchartered paths that may have remained unseen earlier. All great leaders and entrepreneurs, whether it is Jeff Bezos' strategy of "always" setting high standards at work for people to follow and adapt, or HP's legendary founders Bill Hewlett and Dave Packard pioneering strategy of "hiring military personnel" into corporate world during 1940's job loss and tough times, or Warren Buffet's investment advice of "Don't watch the market closely," during a wild bout of market volatility back in 2016 – one common trait among these leaders is the ability to discern situations differently and identify opportunity. They, then not just discern but decide on specific actions and start declaring (positioning) them before they make it happen. This 3D philosophy makes a remarkable difference in our work and our businesses.
How to apply the 3D philosophy, create opportunities and convert them into long-term strategy for your business not just to survive but thrive:
An unforeseen outbreak of the COVID-19 created a paradigm shift in our behavior, attitudes and consumption patterns. Some of these changes are interim while others are more fundamental, dictating a new way of life for us. At this point when the crisis is still ongoing, it is difficult to have an affirmative answer on the long-lasting trends. However, it may be possible to draw a hypothesis of a trend cycle and reimagine the different stages of consumer's journey. This way we can envisage how a trend is likely to shape out and determine if our strategy requires postponement, acceleration or distribution.
DISCERN – Identifying the obvious behavioral trends: Some of the changes are glaringly obvious, while others are subtle, but reverting to a long-lasting cycle. The first step towards discerning a trend suitable for your business is to consider the list of obvious changes. Some of the most salient behavioral shifts in this crisis include greater emphasis on health and hygiene, social distancing leading to remote and virtual working/shopping etc., decentralized operations at work, increased digital collaboration. Once you are able to discern a trend that suits your business offering, the very next step is to evaluate the chain of trends it leads to.
DECIDE – Spot the trend line created by an obvious trend: Let's consider an obvious trend like work-from-home here. What started as a medium to make social distancing effective, is gradually catching up as a new normal with companies like Facebook, Twitter, Spotify, TCS and many others declaring that a significant proportion of their workforce will be working from home even after the crisis is over. If this truly emerges as a long-term practice, this may in turn lead to a line of related trends creating a whole gamut of opportunities for businesses to pick and play their cards right: affordable home-office set ups, increased internet bandwidth, revamped office infrastructure, lunch service for home etc. Businesses also have the opportunity to collaborate with the ecosystem to offer a host of products and services to their customer base.
DECLARE – Find how digitalization and emerging technology trends can solve a problem: In words of Satya Nadella, "We've seen two years' worth of digital transformation in two months." Social distancing has truly transformed not just our work life but the way we interact, shop, entertain, socialize and practically operate in every sphere of our lives. The adaption and migration to digital and emerging technologies have accelerated at a phenomenal speed and scale.
It is left to the imagination of the businesses to marry the increasing demand for contact-free interactions with the technology advancements (Internet-of-things (IOT), Artificial intelligence (AI) and Robotics, Augmented and virtual reality) to create a new breed of technology solutions. We are already seeing some trends in these areas.  The AR/VR examples stated above is just one case in point.
Living by our YASH culture, we are constantly adapting ourselves to the changing environment and translating the present crisis into an opportunity in all possible ways. The launch of our Virtual series is only one such example.
As an endeavor to make the best out of the lockdown and remain connected with our esteemed customers and technology partners, we launched our own virtual series: Virtual CIO Roundtable, VoiceAmerica Tech Talks and many more customer-centric webinars. These platforms serve as virtual knowledge sharing conventions for customers and industry experts, enabling them to discuss business problems, collaborate on finding solutions, share best case scenarios and network with each other. What we discerned as an interim opportunity to counter the lockdown remoteness, has been met with overwhelming enthusiasm and success. So much so, that it prompted us to declare these initiatives as key part of our long-term strategy.
To wrap up, let's accept that the economic impact of Covid-19 crisis is yet to be felt and a recession seems inevitable. However, as the adage goes 'Obstacles do not block the path; they are the path". It presents opportunity in disguise for businesses to think differently, embrace the change and add value to the community. Companies that act fast, keep innovating, have a long-term perspective and think beyond survival to gain a sustainable advantage, are the ones who thrive and shape the post-crisis future. Are you willing to become a frontrunner of this new normal?
My next blog will focus on preparing your most important asset, your human capital, to drive the journey from surviving to thriving.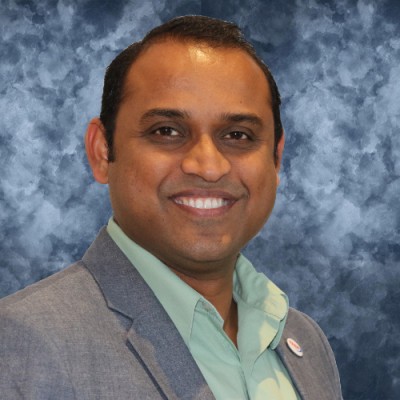 Vice President - Business Development