Automation
Healthcare
The future of healthcare in the Middle-East: Accelerating healthcare quality with data
Publish Date: September 25, 2019
Both digital and biological sciences are advancing at an accelerated pace; at the same time, the quantity of data generated is also exploding. While we have made advances in structuring, distilling, and interpreting large pools of data, we are yet to catch up with what to do with such an immense volume of data in real life. Reports have suggested that almost 2.5 quintillion (equals a billion billion, or 1018) bytes of data is created daily, and the pace will only accelerate. Only in the last two years, the world has generated almost 90% of the data today, which did not exist before.
Digital applications in healthcare have already demonstrated in many ways how medical professionals can quickly gather, analyze, and breakdown insights from disparate data sources. Ultimately it is improved patient outcomes that will inform our successes and point out our failures – from supporting all concerned stakeholders (doctors, patients, and payers), to creating products that demonstrate value to a patient in a real-life setting.
Easing pressure on healthcare workforce and patients through technology // The future of modern medicine in the Middle East
Healthcare institutions are now embracing digital technologies to address the increasingly crucial aspects of cost control and quality improvement. Any effective hospital system today can implement integrated workflows to ease the pressure on internal resources, i.e., less stress on physicians, nursing staff, leaner processes, and therefore an improved quality of the patient outcome. The aim is clear, creating trust in the technology is vital towards encouraging wider adoption and use, but retaining the 'human touch' aspect remains a crucial aspect towards improving a patient's treatment experience and conclusion.
Almost in all countries, growing populations and aging, combined with a greater prevalence of chronic diseases, and costly (despite effective) digital technologies, continue to increase healthcare demand and expenses. Being able to democratize healthcare will need medical professionals to ideally respond, by digesting accurate and relevant insights at their fingertips.
The shortage of clinical workforce in the Middle East, for example, is a real issue. However, when you combine this problem with a digitally-minded population willing to adopt AI and Robotics in healthcare, Middle East can very well leapfrog towards becoming a Centre of Excellence – a country whose local success stories can inform and advance healthcare innovation around the world. This is why healthcare has emerged as one of the fastest-growing sectors in the Middle East (including the UAE), with healthcare-related expenditure to reach USD 21.3 billion within the next two years!
This will create a ripple effect of bringing in advanced, yet affordable digital technologies in the form of virtual reality, telemedicine, IoT, telematics, etc., which transform patient and physician outcomes across multiple dimensions.
Accelerating treatments with data
In healthcare if data is the fuel to power treatment efforts, digitalization will be the car – and the medical professionals will be in the driving seat. AI-engines will be able to churn out insights quicker, but to get there; stakeholders need to demonstrate a deep understanding of how to put that to use.
After all, a competitive healthcare organization will be one that can quickly scan external data with automated capabilities, and then feed it efficiently into medical strategies.
Want to know which technologies are fuelling tomorrow's treatment strategies, and how? Meet us at GITEX Technology Week 2019 in Dubai!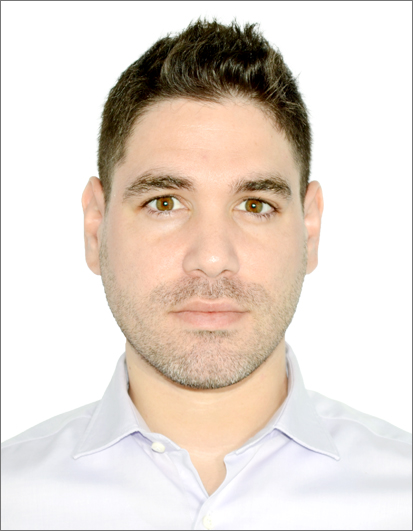 Healthcare Competence Manager, Soltius